Q: I Have Dark Circles and Puffiness! Help?
Dark eyes circles and puffiness are two of the biggest beauty no-nos! However, it's the most common beauty problem we all face, at some point in time. Some late night partying, alittle more alcohol, puffing on those cancer sticks, stress at work, and voila; you get those nasties. It's also one of the most frequently asked beauty question amongst us women. And not forgetting, the most frustrating beauty problem. Most times, we buy an eye cream a-hoping and praying for a miracle but sadly, we're disappointed. We have asked a host of skin experts and beauty professionals for the solution to puffy eyes and dark circles. Click and see what they have to say...
Learn how to solve this issue with products from Neutrogena, Olay and more, then ask us your big beauty questions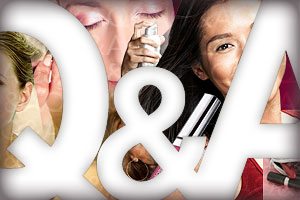 Several members, ages 25 to 50, on our message boards have asked what they can do to treat and hide dark circles and under-eye puffiness. We asked a plastic surgeon, dermatologist, skincare experts and makeup artists what to do to make these issues bearable. Here's what they said ...
You can also check out some of these tips to get rid of dark eye circles and puffiness too:
Labels: Dark Eye Circles, Puffy Eyes

|
More Beauty Reads >>