Anti-Aging Secrets of Top Dermatologists
This anti-aging topic never cease to lose it's luster. I for one am always eager to know what mother's beauty secrets are. Hmm... you can say I'm quite the nosey-parker :P Anyway, for all you beauty buffs, I have yet again top anti-aging secrets. This time, these secrets are none other than top dermatologists themselves. Talk about first hand information here. Since sharing is caring, I'm really excited to share these top anti-aging secrets with all of you. Some of these secrets are well known already by now, and some so new they are so gonna be in my beauty regime right away. Learn these anti-aging secrets and be sure to make them a beauty habit soon!!
We got the scoop on the supplements they take, the skin care products they slather on and more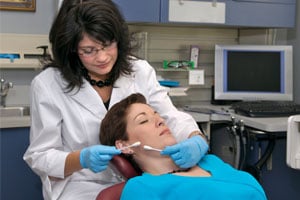 Dermatologists have access to all of the latest and greatest lasers, skin care products, fillers, you name it. So when it comes to taking care of their own skin, we wondered what they do to prevent aging, or even better, reverse it. Here's what they had to say -- we recommend you make their habits your own.
Labels: Anti-Aging(face), Skincare Tips

|
More Beauty Reads >>