Deep Clean Your Way to Perfect Skin
Gorgeous skin is what every girl( and may I add )guy dream of. I know, because I dream of it everyday too. However, do you know that no matter how you look after your skin, it will never be as perfect as you want it to be if it's not cleansed properly. It's really important for your skin to be deep cleansed to keep it healthy and beautiful. Also, no amount of serum, no matter how expensive nor effective will work it's best if your skin is not perfectly clean. Therefore, learn how to deep clean your skin the right way and you'll be on your way to having that envious skin. Here are some important skin tips for all of you. Enjoy!
Use these tips, tricks and classic beauty products to get your most gorgeous skin ever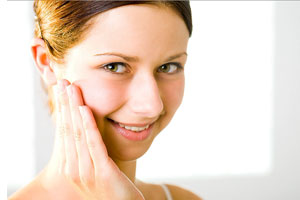 Your skin has to be clean before you can even think about trying to treat any skin issues. Find out how to get your skin clean and healthy, so you'll have the ideal foundation for a perfect complexion.
Labels: Skincare Tips

|
More Beauty Reads >>