How to Avoid Makeup Meltdown
Ooh ladies, summer is a hop and a skip away. Lovely, lovely weather is coming. However, the downside is, my makeup literally melts away under the heat :(
I especially have problem with mascara. They tend to run and I end up with raccoon eyes during summer. Not sexy at all. Oh, don't even talk about foundation practically melting off my face! Totally not what I want when I'm having fun under the sun. Do you have that problem too? Luckily for people like me, we have two top makeup artists with pro advices on how to keep our makeup, whether natural or dramatic from melting away. These tips are really fantastic and I'm so excited that I just need to share them with you all. Here they are:
Pro tips on keeping a fresh face -- even in sweltering hot weather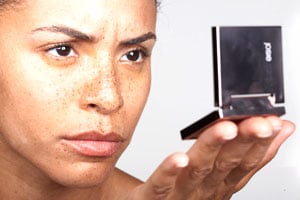 Making makeup last all day-- especially in hot, muggy conditions-- doesn't have to be a high-maintenance hassle. Follow these tips from pro makeup artists Charlie Green and Molly Stern and your look, whether natural or dramatic, won't melt away.
Labels: Makeup Tips

|
More Beauty Reads >>