Best of YouTube: Top 10 Beauty How-To Videos
I have a real treat for you beauty junkies today. I know you guys will love this so, so much! It's no surprise that most of you practically can't live without YouTube and video tutorials. I know, coz I'm guilty of that myself. And people, I have the top 10 beauty how-to videos specially compiled for you guys. Such a rare treat!! To be honest, the web is bombarded with countless video tutorials. To list down the best of the best is a real hard feat. We've done the dirty job and list down the top 10, specially for you. Enjoy these video tutorials and I'm very sure you'll learn a new nifty beauty tip in no time. Have fun, peeps!
From a perfect execution of Angela Jolie's classic make up look to a two-minute updo -- these videos are the ones to watch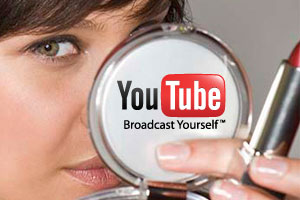 These 10 web stars have got their hair styling, make up and camera techniques down -- so watch them! You may learn a new trick or two.
♥ Your Glam Div Revealing Fabulous Products and Beauty Tips ♥
Labels: Hair Tips, Makeup Tips

|
More Beauty Reads >>