Fake Weight Loss with Makeup and Hairstyles
Want to lose weight but don't like to diet? Don't enjoy running on the treadmill? No problem!
Now, with slimming makeup and hair tips, who needs to go on a diet anymore? You can continue to embrace your body in every shape and size and know that you will still look fabulous. We say yes to curves! These amazing slimming makeup and hair tips are exclusive insider tips by professional makeup and hair stylists of the stars. As long as you're healthy and well, that's most important. With these slimming makeup and hairstyle tips, no one will know that you've had an extra serving for dinner. Now, check out these fantastic slimming tips:
Who needs Weight Watchers or The South Beach Diet with slimming beauty tips like these around?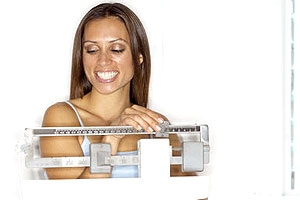 Diets ... boot camp ... pff. We say live healthy and embrace your curves. But should you feel your body image waning, perk up your confidence with slimming makeup and hair tips used by the pros on celebrities of all shapes and sizes.
♥ Your Glam Diva Revealing Fabulous Products and Beauty Tips

♥
Labels: Hair Tips, Makeup Tips, Slimming

|
More Beauty Reads >>