Quiz: Is Your Eye Cream a Rip-Off?
Can you guess which kind of cream is the trickiest to buy? If your answer is eye cream, you're absolutely right! Yes, the perfect eye cream seems illusive and not forgetting that most of these eye creams really do cost a bomb. Most often, we're let down by it. They just simply don't get rid of those dark eye circles nor the puffiness. Sadly, they are just plainly very expensive moisturizers. But, we need results. Here, we have pinpointed the right ingredients to combat dark circles, puffiness and wrinkles. We even have a list of eye creams that work according to your needs. Say goodbye to non-effective eye creams and hello to your perfect eye cream!
Pinpoint the right ingredients for dark circles, puffiness and wrinkles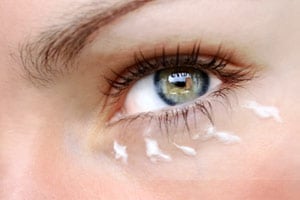 Eye creams aren't exactly cheap, so if you're going to use one you want it to work, right? Find the perfect eye cream (that will actually give you results) with this quiz and stop wasting money on sub-par creams.
Labels: Anti-aging Eyes, Dark Eye Circles, Puffy Eyes

|
More Beauty Reads >>