How to Rock Your New Makeup
Did you treat yourself to some new makeup this holiday? Any lucky people out there who has received new makeup pallettes as presents? Lucky you!! We just simply adore trying out new colors and shades. Sadly, sometimes it can be alittle too overwhelming. We want to look gorgeous in our new makeup and not look like we're trying too hard. Don't worry, I have just the quiz to help you determine how to wear new shades and colors. You can also learn new tips to find out your most complementing colors and how to rock them! I've just gotten a stash of new shimmering eyeshadow and this quiz couldn't have been more handy! Find out your best shades and dazzle this holiday:
Take this quiz to find your best colors and the right way to wear them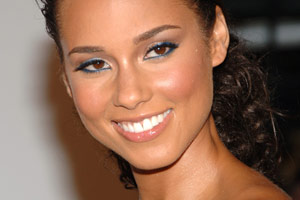 Did your presents this year include some fun new makeup? Lucky! Find out how to wear all those new shades with this quiz.
Labels: Makeup Tips

|
More Beauty Reads >>